Scaffolding is an essential part of most buildings, allowing workers to access higher parts safely and take their equipment and building materials up with them. Without a scaffold, it would be impossible to complete most building projects. Scaffold is needed to build boats, houses, high-rise buildings and plant. It can be used for structures such as piers and docks, bridges and many similar projects.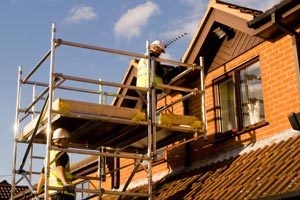 Since building companies must use this supporting structure for most, if not all of their projects, how can they choose the best scaffold hire company? Here are some tips.
Most building companies get to know who can be trusted in the trades arena. If you sublet or hire a company and find them difficult to work with or that they don't do a good job, you won't hire them again next time. Word quickly gets around about companies with a bad reputation, so the first thing to do is ask another company who they used and if they were satisfied with them.
Read on their website what projects they have been involved in. Many comprehensive projects listed or pictured mean that their work was more than acceptable; it was outstanding.
See if they have won awards in their industry. Safety standard awards are just as important as any other kind of awards, especially when it comes to scaffolding.
If they don't have a website, forget them. These days, every company with serious intentions of remaining around for a long time will have one. At the very least, they know having a website will help them to display their expertise and get more work.
Compare what they offer with your needs. If they also offer experienced and qualified staff, equipment, vehicles and operators, site inspection reports and independent site and systems audits and you need those things then it is a no-brainer to hire them.
Once you hire a scaffold company with all these boxes ticked you will soon be able to see your building project get going, no matter what it is. The way to a successful business is to complete projects with minimal delays and no accidents. Having a highly professional company to provide and erect the scaffold, as well as deconstruct it when the building is finished is a great start.

Your employees and other staff that must work on the project will be much safer with a professional and reputable scaffold hire company working alongside them as the building or other project goes up. Safety should be one of the most important considerations of any building project, not only to avoid costs and delay, but to establish the kind of reputation that will have potential clients knocking at your door into the future.